標題: [20-Jan-17][related news]Rain and Kim Tae-hee's wedding [打印本頁]

---
作者: sherrysss 時間: 20-1-2017 22:46 標題: [20-Jan-17][related news]Rain and Kim Tae-hee's wedding

本帖最後由 sherrysss 於 20-1-2017 22:48 編輯

.koreaboo

Celebrities and Friends share new photos of Kim Tae Hee and Rain's wedding ceremony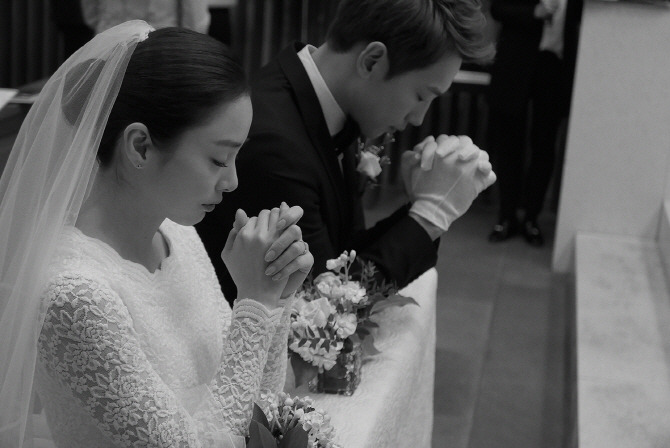 Photos from Rain and Kim Tae Hee's wedding have been released by guests who were lucky enough to be invited to the extremely private event.


On January 19, Rain and Kim Tae Hee were married in a very private event with close family and friends. The only photos released at the time were from the newlywed couple themselves, giving fans a peak of the humble ceremony.

Photos have now been released by close friends and family of the couple from the ceremony and subsequent banquet. Those in attendance also shared emotional congratulatory messages for the newlyweds, who have now become one of the wealthiest couples in Korea.

Check out some of the photos and messages from Rain and Kim Tae Hee's loved ones below:

https://www.instagram.com/hino2033/
hino2033우리 지훈이(미카엘)가 드디어 대한민국 최강미녀
#김태희(베르다) 양과 결혼을했다...!!!!
경건하고 감동적인 혼배미사와 따뜻하고 행복하고 넘 즐거웠던 after~^^
지훈&태희 21세기 최고의커플..!!!
우리모두는 아낌 없이 그둘을 축하했다..!!!

"Our Jihoon (Michael) has finally gotten married to South Korea's most beautiful woman: Kim Tae Hee (Bertha)…!!! The wedding mass was holy and touching while the after (party) was warm and filled with happiness. Jihoon& Tae Hee the best couple of 21st century…!!! We all congratulated them from the bottom of our hearts..!!!"

— Noh Hee-Young (YG Foods CEO)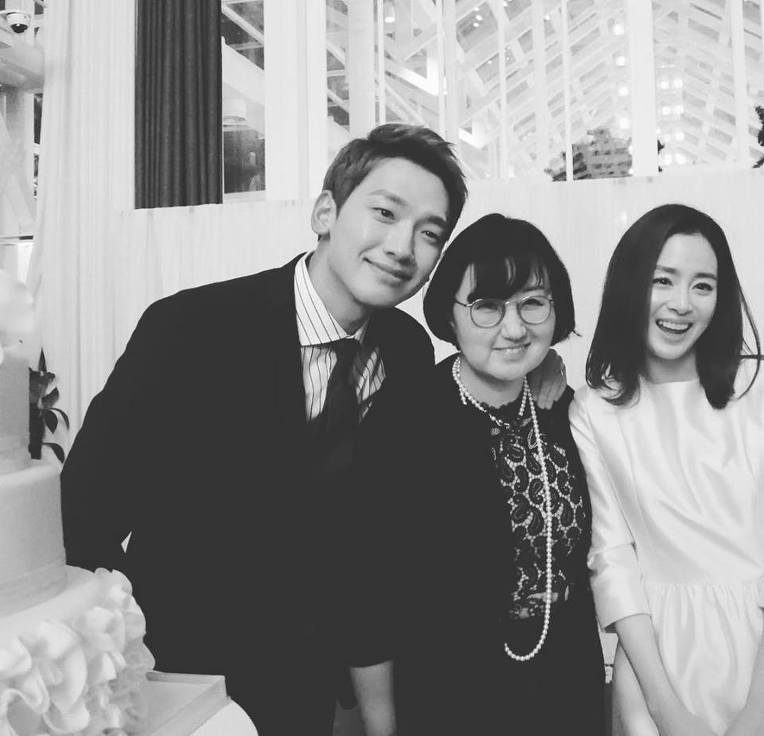 https://www.instagram.com/p/BPcgfmyg2W5/?taken-by=godjp
godjp요오우 리틀부라덜~! 하느님의축복으로 둘이서 아주 오래 이뿐사랑키웍가며 행복하개사라~글구 나중애 이뿐애기두 한방의 빼애앰~!^^
Hey lil bro I wish you and your new bride a happy and loving journey with all of God's blessings! BBBAAAMMM!!!
#지오디 #fangod #박준형 #비 #정지훈 #정쥐쓰 #김태희 #JoonPark #Rain #KimTaeHee #Marriage #결혼전래추카한다 #Congrats #GodBless #SeoulKorea #Kpop
"Hey lil bro I wish you and your new bride a happy and loving journey with all of God's blessings! BBBAAAMMM!!! ^^"

— g.o.d's Park Jun Hyung

While the message written in English is a direct translation of his text in Korean, he ommitted one sentence from the Korean text. Koreaboo has translated it below:

"By the way, later on have a beautiful baby in one BBBAAAMMM~!^^"

— g.o.d's Park Jun Hyung

https://www.instagram.com/p/BPcv6nTgeLc/
jungsaemmool11참 좋아하는 말씀
#고린도전서13장 "내가 사람의 방언과 천사의 말을 할찌라도 사랑이 없으면 소리나는 구리와 울리는 꽹과리가 되고 내가 예언하는 능이 있어 모든 비밀과 모든 지식을 알고 또 산을 옮길만한 모든 믿음이 있을찌라도 사랑이 없으면 내가 아무 것도 아니요... "

너무나 감사하고 은혜로웠던 결혼식
#김태희 #kimtaehee #정지훈 #rain #비 #아름다운커플 #축복합니다 #사랑합니다 #jungsaemmool #정샘물
Hey lil bro I wish you and your new bride a happy and loving journey with all of God's blessings! BBBAAAMMM!!! ^^"

— g.o.d's Park Jun Hyung

While the message written in English is a direct translation of his text in Korean, he ommitted one sentence from the Korean text. Koreaboo has translated it below:

"By the way, later on have a beautiful baby in one BBBAAAMMM~!^^"

— g.o.d's Park Jun Hyung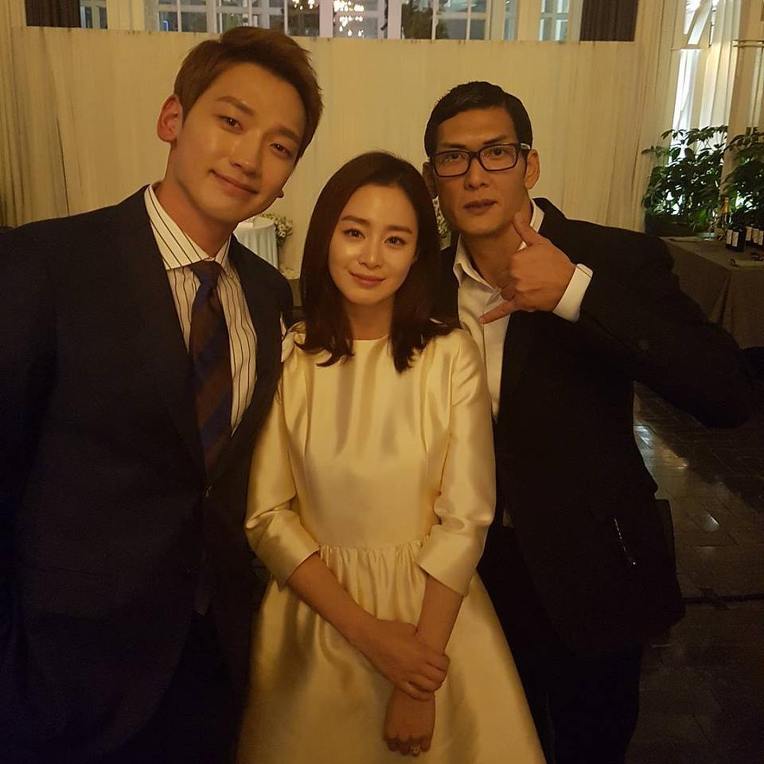 https://www.instagram.com/p/BPcv6nTgeLc/

jungsaemmool11참 좋아하는 말씀
#고린도전서13장 "내가 사람의 방언과 천사의 말을 할찌라도 사랑이 없으면 소리나는 구리와 울리는 꽹과리가 되고 내가 예언하는 능이 있어 모든 비밀과 모든 지식을 알고 또 산을 옮길만한 모든 믿음이 있을찌라도 사랑이 없으면 내가 아무 것도 아니요... "

너무나 감사하고 은혜로웠던 결혼식
#김태희 #kimtaehee #정지훈 #rain #비 #아름다운커플 #축복합니다 #사랑합니다 #jungsaemmool #정샘물
@juhee_sohn #손주희원장 @younmichoi #최윤미부원장 @yunjeong.hairstylist #윤정부원장 우리 #뷰티어벤져스팀 최고

"One of my favorite quotes #Corinthians13

'If I speak in human and angelic tongues but do not have love, I am a resounding gong or a clashing cymbal. And if I have the gift of prophecy and comprehend all mysteries and all knowledge; if I have all faith so as to move mountains but do not have love, I am nothing..'.

The wedding was a graceful and one to be thankful for. #KimTaeHee#JungJiHoon#BeautifulCouple#Congratulations#ILoveYou#Jungsaemmool[..]"

— Jung Saem Mool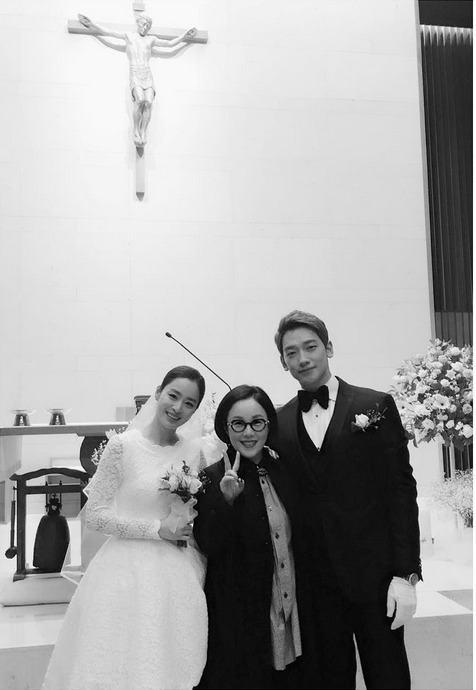 The couple have been sharing heartwarming messages since news first broke that the couple were engaged and to be married. Rain started with an adorable letter that confirmed his proposal to Kim Tae Hee.

The actress followed with her own letter after the marriage ceremony, sharing her love for now-husband Rain.

Congratulations to the beautiful new couple!!




---